 Perfect Your

Preschool and Elementary School Posing
– Webinar –
Enter your details to view the recording
Capturing great images requires great posing! In this webinar, Stephanie McCauley, owner of iSmile Studios, joins GotPhoto to talk about different posing techniques she implements for younger children. Plus, find out how she is able to make the most of the time she has with each student to create a full gallery of images to purchase.
Topics:
Indoor vs. outdoor ideas
Tips for picture day
Getting multiple images out of one
Q&A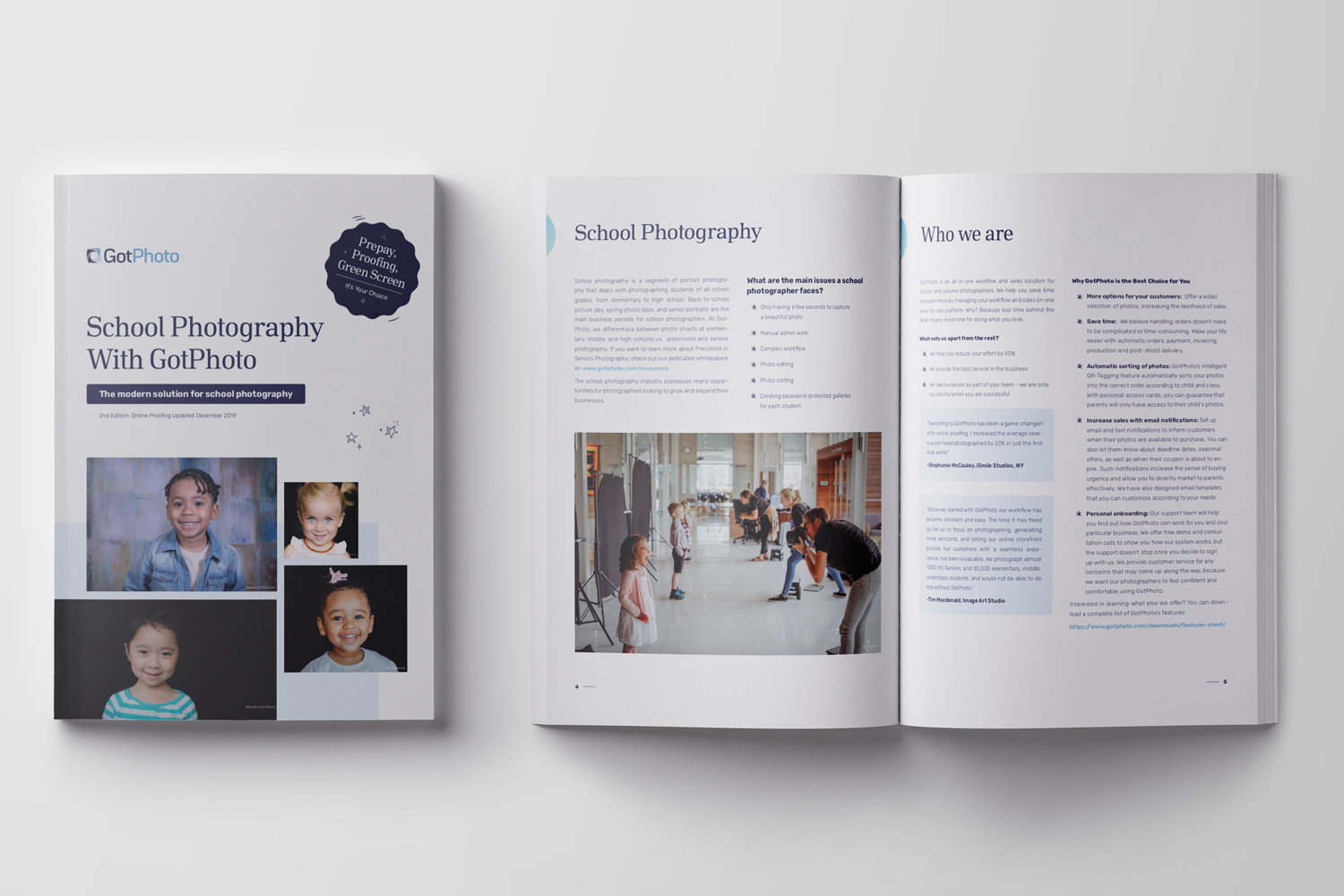 We constantly work on creating new relevant materials for volume photographers. Don't miss out on our free whitepapers, templates and webinars!