 Creating The Best Online Multi-Pose Galleries for Volume Photography:
From Pre-K to Seniors!
– Webinar –
Recording coming soon!
If you are selling online, you want to ensure that you are displaying your high-quality photos in the best possible way to attract more sales from parents. User-friendliness, presentation, and security are key when it comes to selling school portraits, whether that be to preschoolers or to high school seniors.
In this webinar, Tim Macdonald, owner of Image Art Studio, and Michael Baird from GotPhoto will be discussing the advantages of GotPhoto's online gallery for volume school photographers and why it stands out from other systems.
Topics that will be covered:
How to create individual galleries
Different security options
Packages / a la carte items
How to adjust your online gallery depending on segment
Q&A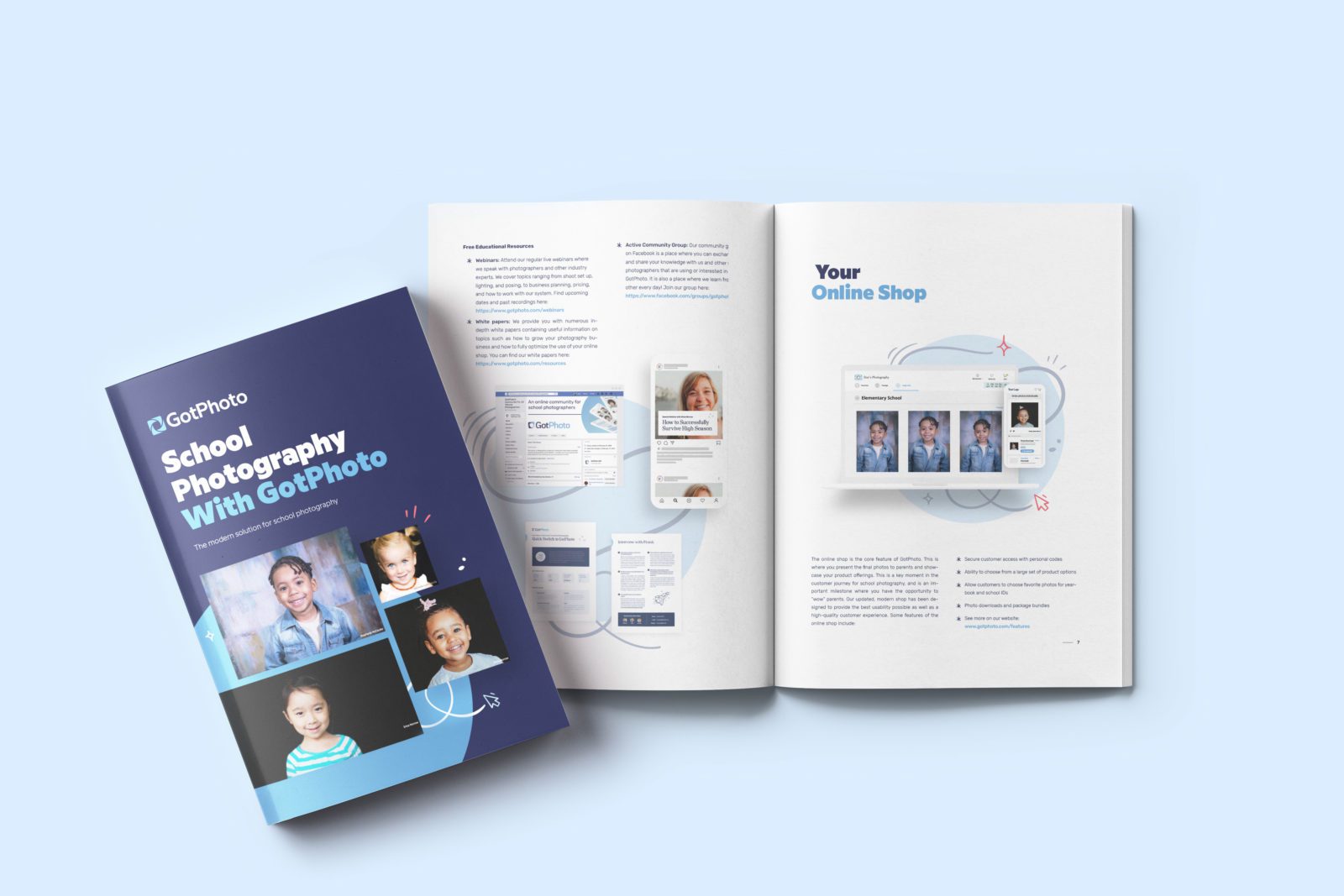 We constantly work on creating new relevant materials for volume photographers. Don't miss out on our free whitepapers, templates and webinars!