Photographer Showcase: Stephanie McCauley
Introducing Stephanie McCauley of iSmile Studio. Our photographers are the heart of our business and the reason we do what we do. That's why we continuously strive to listen to what makes them tick. Keep scrolling for her personal take on all things school and nursery photography, to her setup and the finer details of being in the volume photography business.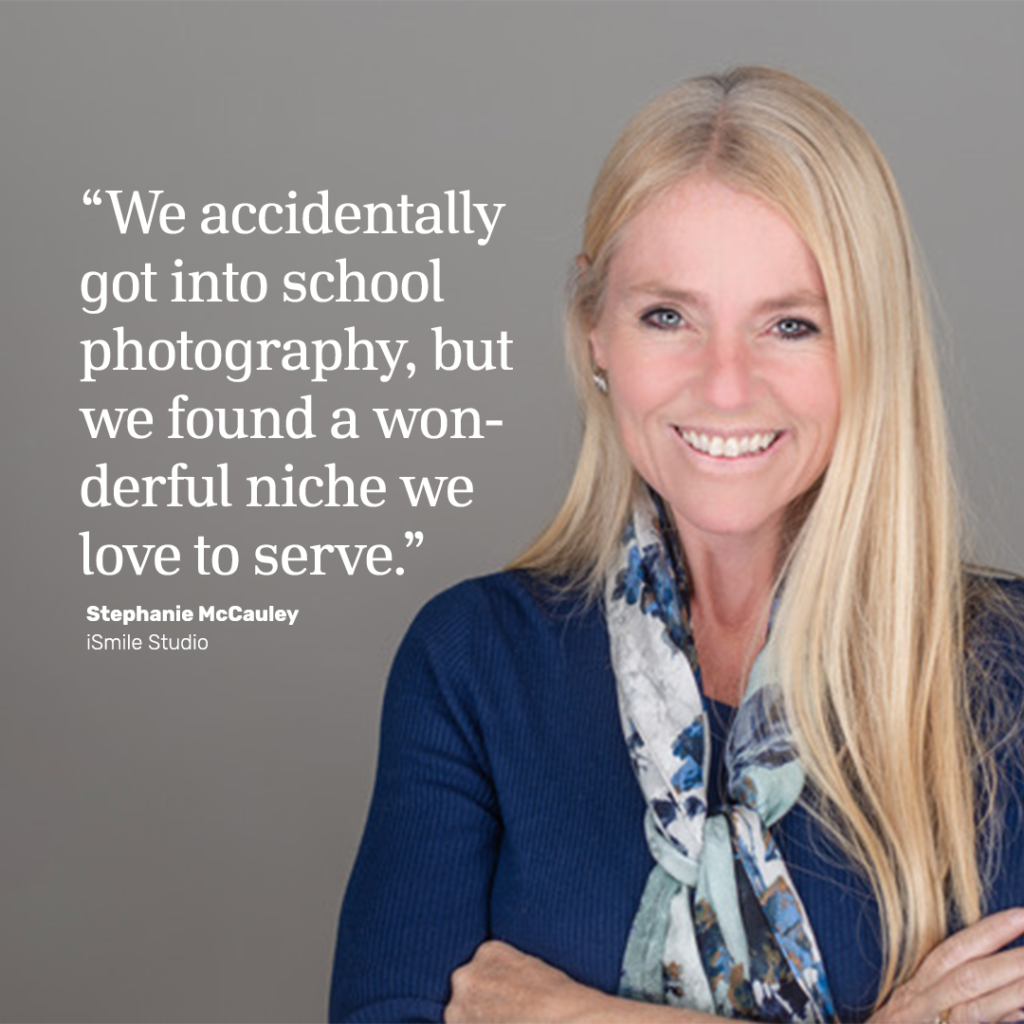 Why School Photography?
"We have a family portrait studio in a busy shopping mall in Albany NY, which opened in 2008. Shortly after we opened, we started getting requests from families with school age children unhappy with their school pictures. So, we "accidentally" got into the school photography market, but found a wonderful niche we loved to serve.
"Today our school division generates revenue equal to our family portrait studio! GotPhoto is allowing us to grow our school program way more than we ever thought possible – the automation included in the software gives us the chance to add many additional schools with the same staff we currently have. It's wonderful."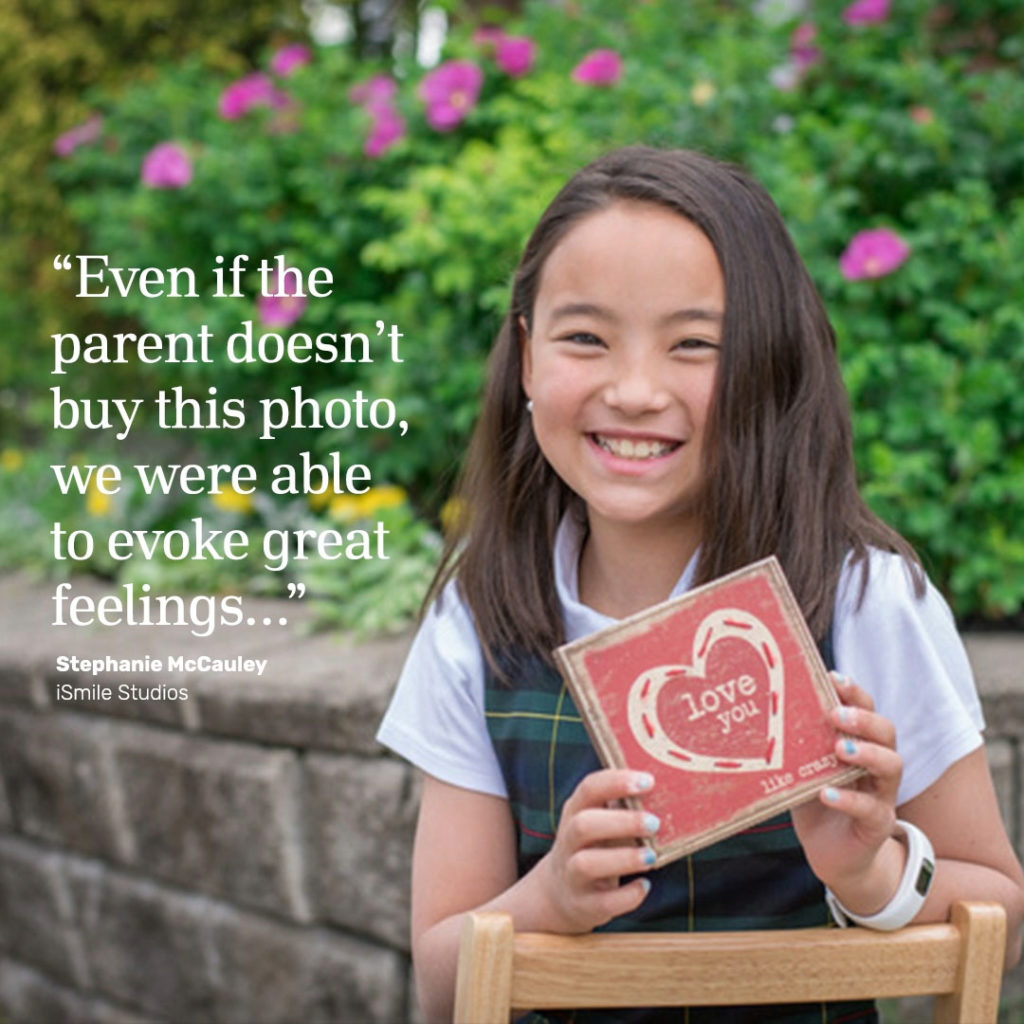 What about creativity?
"One of the wonderful game changers for us with GotPhoto is the ability to shoot and offer multiple poses for our clients. This gives us the freedom to be creative – use props, silly faces, and in this case, send an unexpected message of love home.
Even if the parent doesn't buy THIS photo, we were able to evoke great feelings and make them even happier about the overall experience."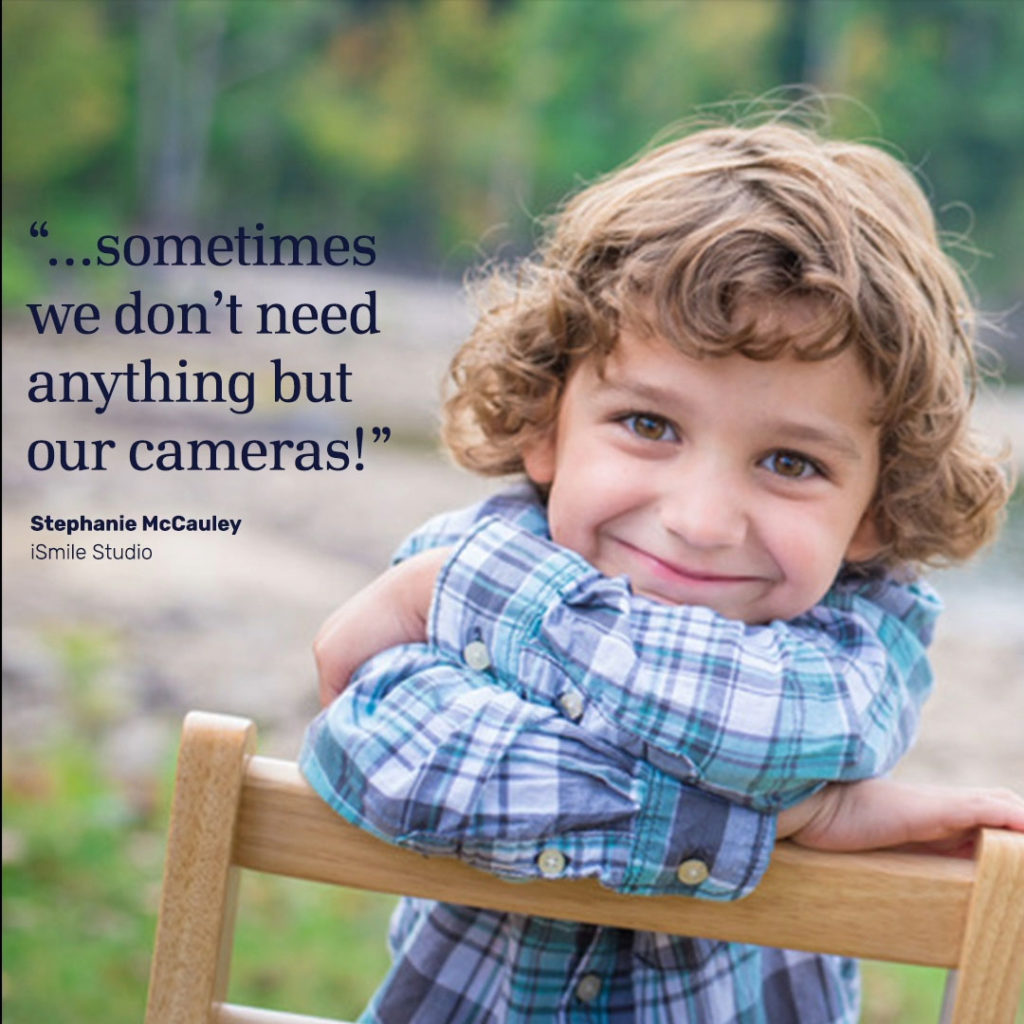 Set / gear options?
"We offer both indoor and outdoor school photography options to our clients – so our set can change dramatically.
Indoors, we generally use a two-light setup with a blue background (which is the most popular colour here) and we add about 15 additional background options through GotPhoto.
In all cases, we shoot with Nikon D750s and 50mm prime lenses. We photograph in camera raw and edit in Lightroom to create the finished image."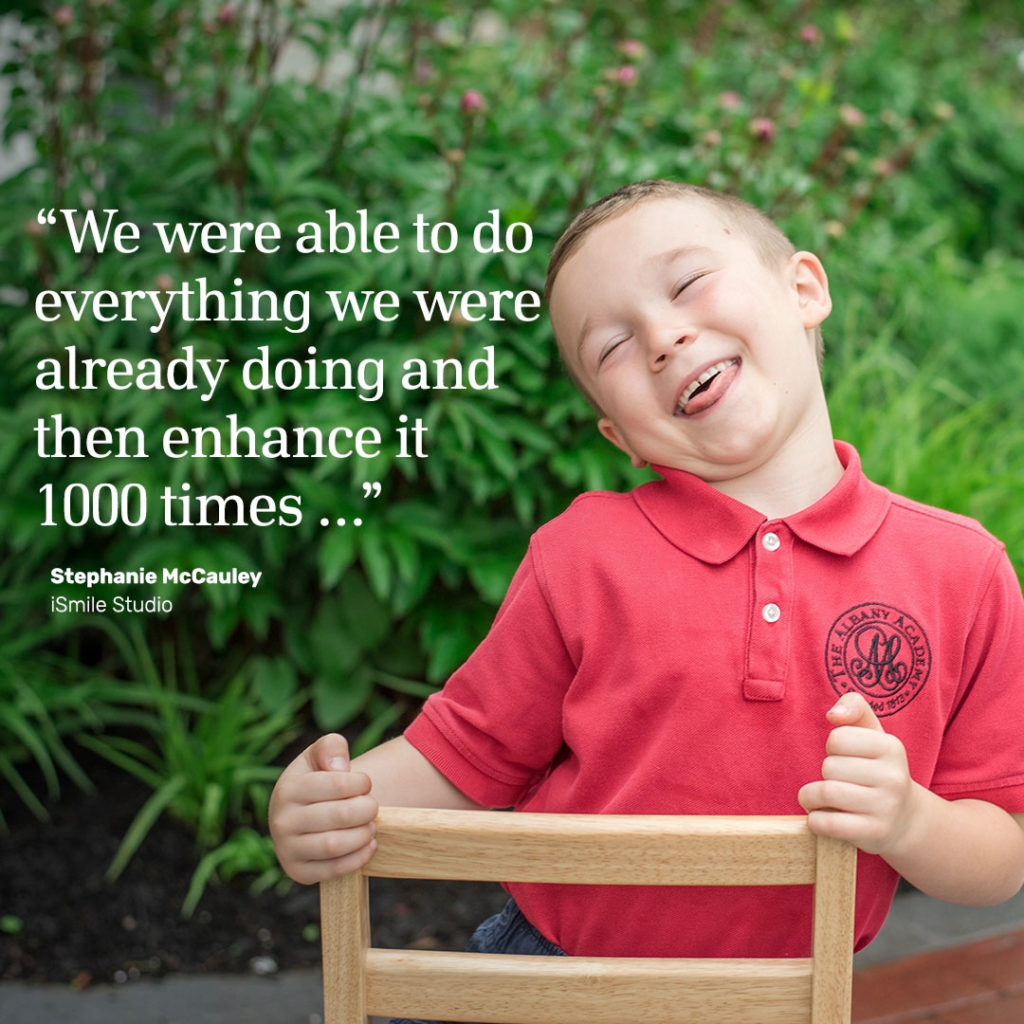 Why GotPhoto?
"We didn't want to use scanners or anything automated that would take the control away from us. We had settled in on a certain system that, while cumbersome, worked for us. Then along came GotPhoto – which our lab Richmond recommended we try. Within weeks we knew it was the one for us and would create an entirely new way for us to deliver school portraits.
We were able to do everything we were already doing and then enhance it 1000 times – multiple poses, online proofing, online ordering and fulfilment, and instant data downloads. Amazing."