 Increase Your
Holiday Sales Revenue
Guide
Every year the holiday season offers a golden opportunity for you to increase your revenue in your volume photography business. Your photos make the perfect gift for families at this time of year, so it is the perfect chance to embrace the holiday period and spread some festive cheer.
Discover how you can bring in thousands of additional sales revenue in this helpful guide featuring top tips from professional volume photographers such as Chris Wunder, Erik Smith, Jeanine McLeod, and Andrew Vernon.
Features info on:
Holiday-themed picture days
How you can earn thousands through second orders on old photos
The key to successful holiday sales campaigns and writing emotive emails
How you can use GotPhoto for your holiday sales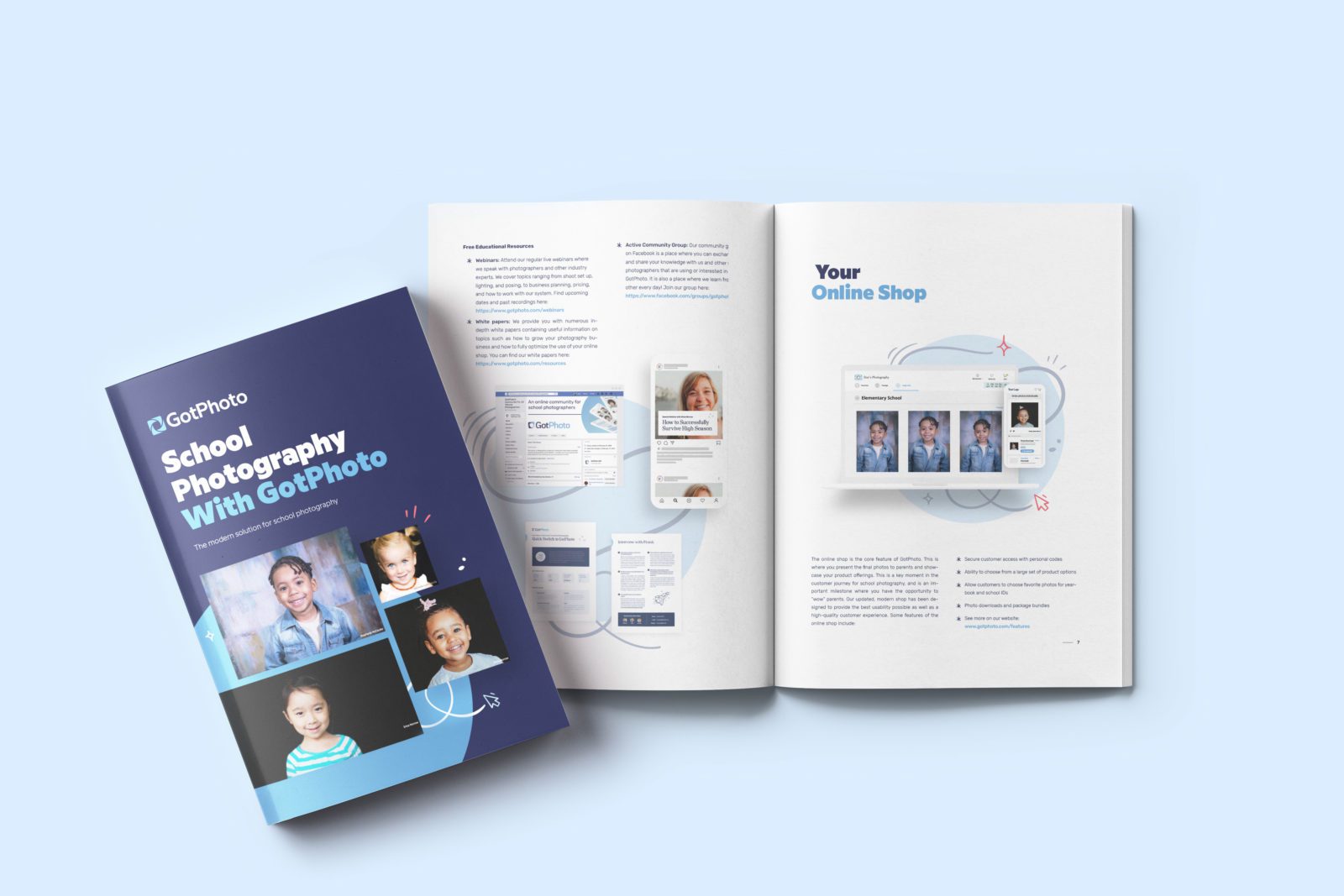 We constantly work on creating new relevant content around the topic of volume photography. Don't miss our on our webinars, whitepapers and guides!