 How To Communicate Best

With Your Clients
While things may be edging back to normal, it is still important you communicate well with your existing and potential new clients. Building positive relationships is key to determining whether you will be the client's chosen photographer.
This helpful whitepaper co-written with volume photographer Tim Macdonald, owner of Image Art Studio, features lots of helpful advice on how best to communicate with both your existing school accounts and potential new clients.
Tim, along with the GotPhoto team explain the following:
Consulting existing accounts
Approaching new accounts
Different approaches
Sample agendas to provide to prospective clients
Key info to share with clients
And much more!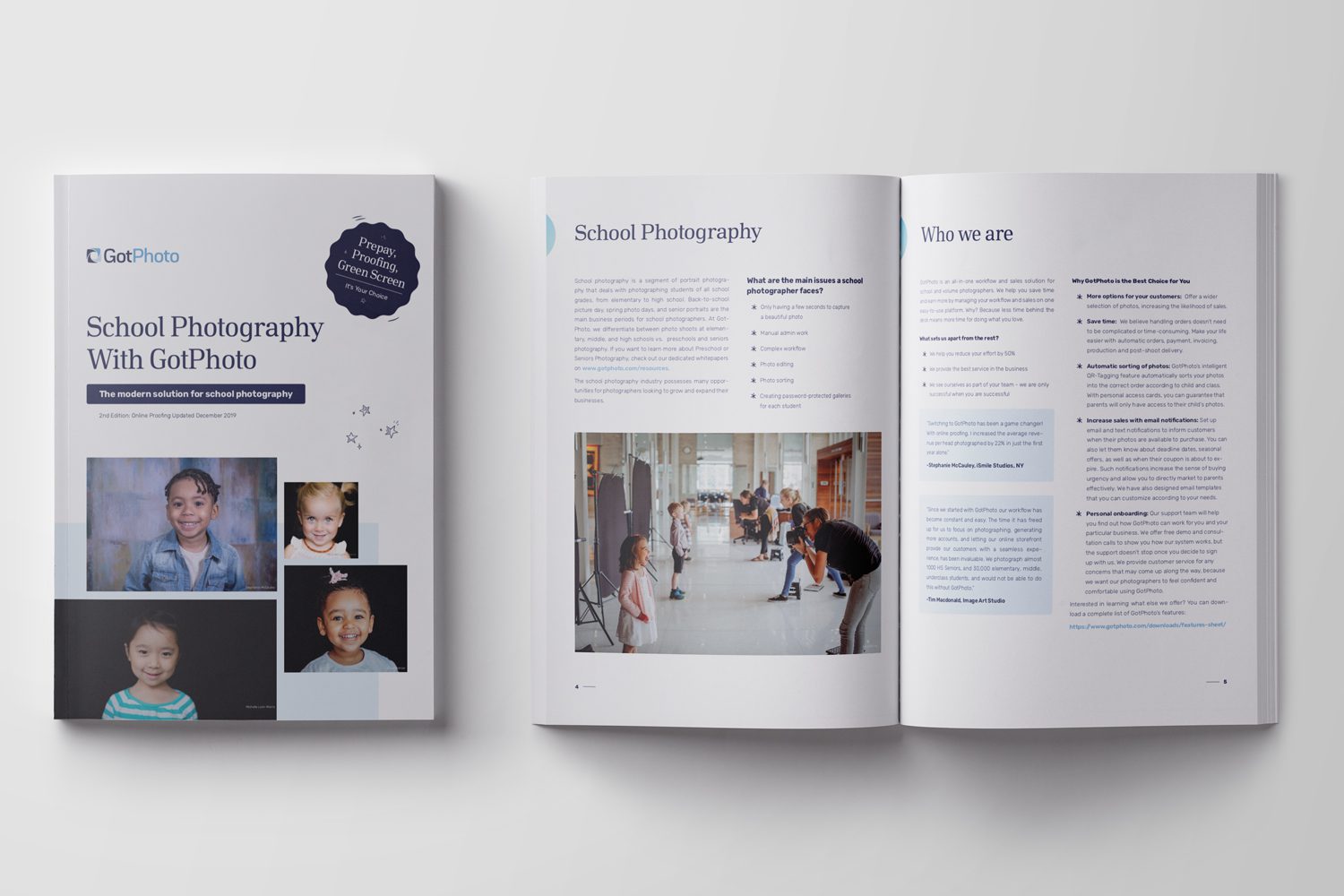 We constantly work on creating new relevant content around the topic of volume photography. Don't miss our on our webinars, whitepapers and guides!