 Capturing Success:
How To Expand Your School Photography Business and Acquire New Accounts
– Webinar –
Enter your details to review the recording!
Hosts: Tim Macdonald (Image Art Studio) and Mark MacPhee (GotPhoto)
Are you a school photographer looking to expand your business and acquire more schools? Join our exclusive webinar that will reveal the secrets to boosting your clientele and growing your photography business.
Learn from photographer Tim Macdonald and GotPhoto team member Mark MacPhee as they share their knowledge and experience on how to successfully navigate the competitive landscape of school photography. Don't miss this opportunity to gain valuable insights that can propel your business forward!
Topics that will be covered:
Strategies for Attracting New Schools: Discover proven methods to connect with schools in your area and showcase your unique photography services.
Building a Strong Portfolio: Learn how to create an impressive portfolio that showcases your talent and appeals to potential clients.
Maintaining Client Relationships: Gain insights on nurturing long-lasting partnerships with schools and ensuring repeat business.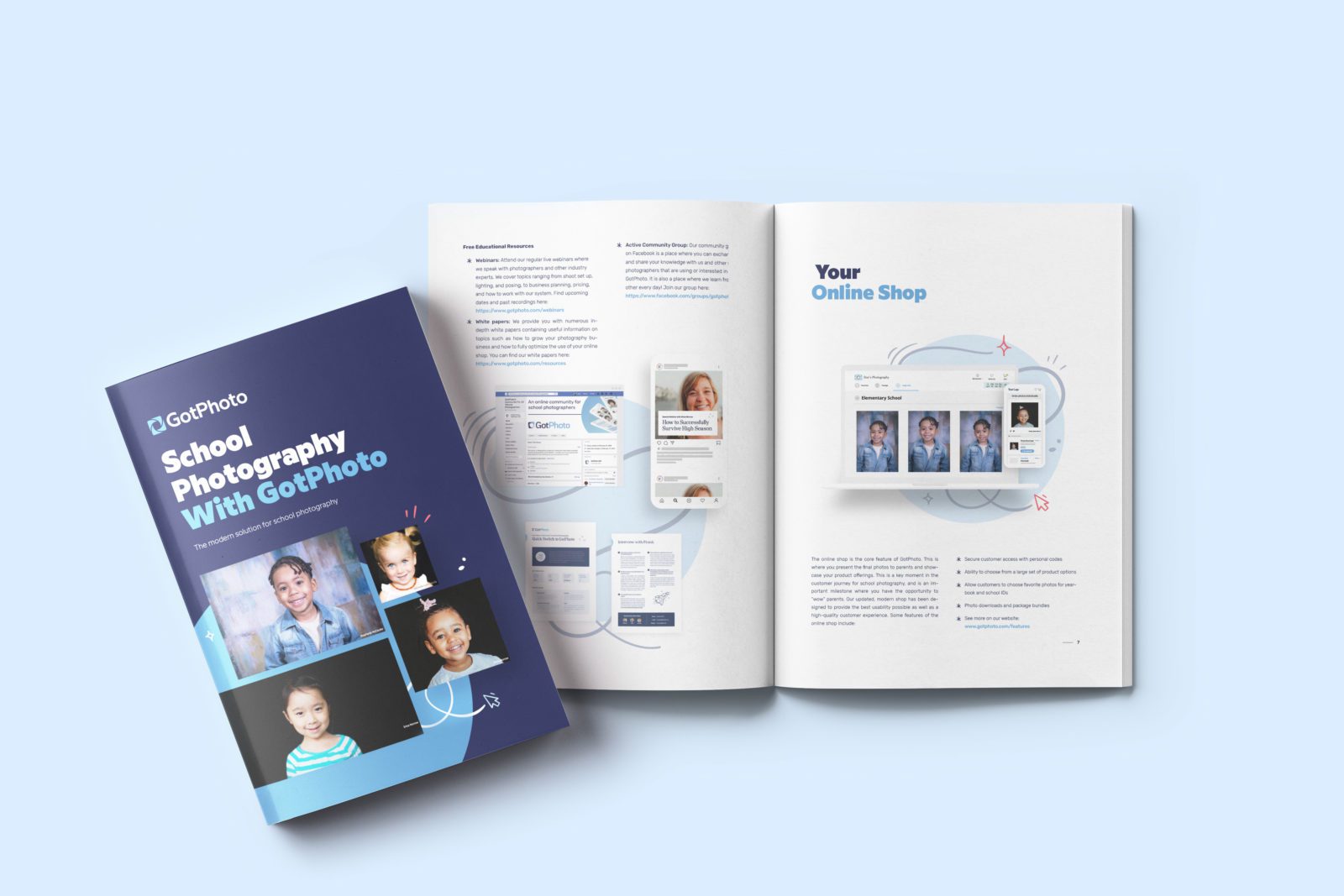 We constantly work on creating new relevant materials for volume photographers. Don't miss out on our free whitepapers, templates and webinars!