 Virtual Sports Workflow

with GotPhoto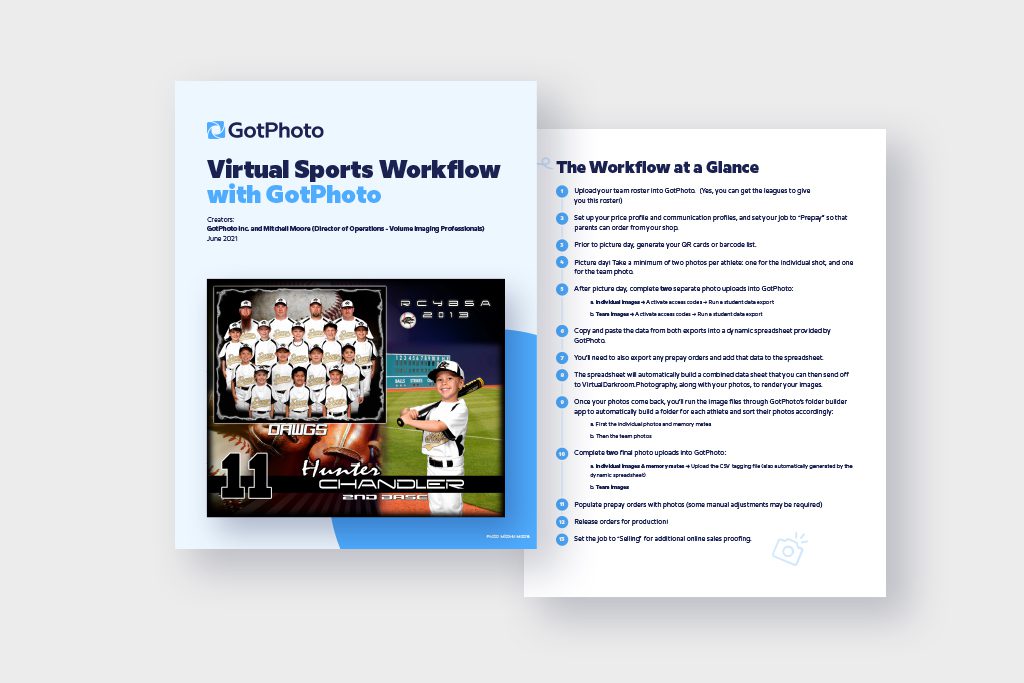 A streamlined workflow is crucial to succeeding in volume photography, particularly when it comes to shooting sports groups. In recent years, there has been a growth in digitally created Virtual Teams throughout the industry, so that's why we teamed up with Mitchell Moore and Virtual Darkroom to offer a new workflow solution.
This flyer runs through the key workflow steps of how virtual sports can work with GotPhoto.
If you are interested in using this workflow for your own sports jobs, please contact Nicole at: nicole.kovach@gotphoto.com
We also offer a live demo/webinar of this workflow in action.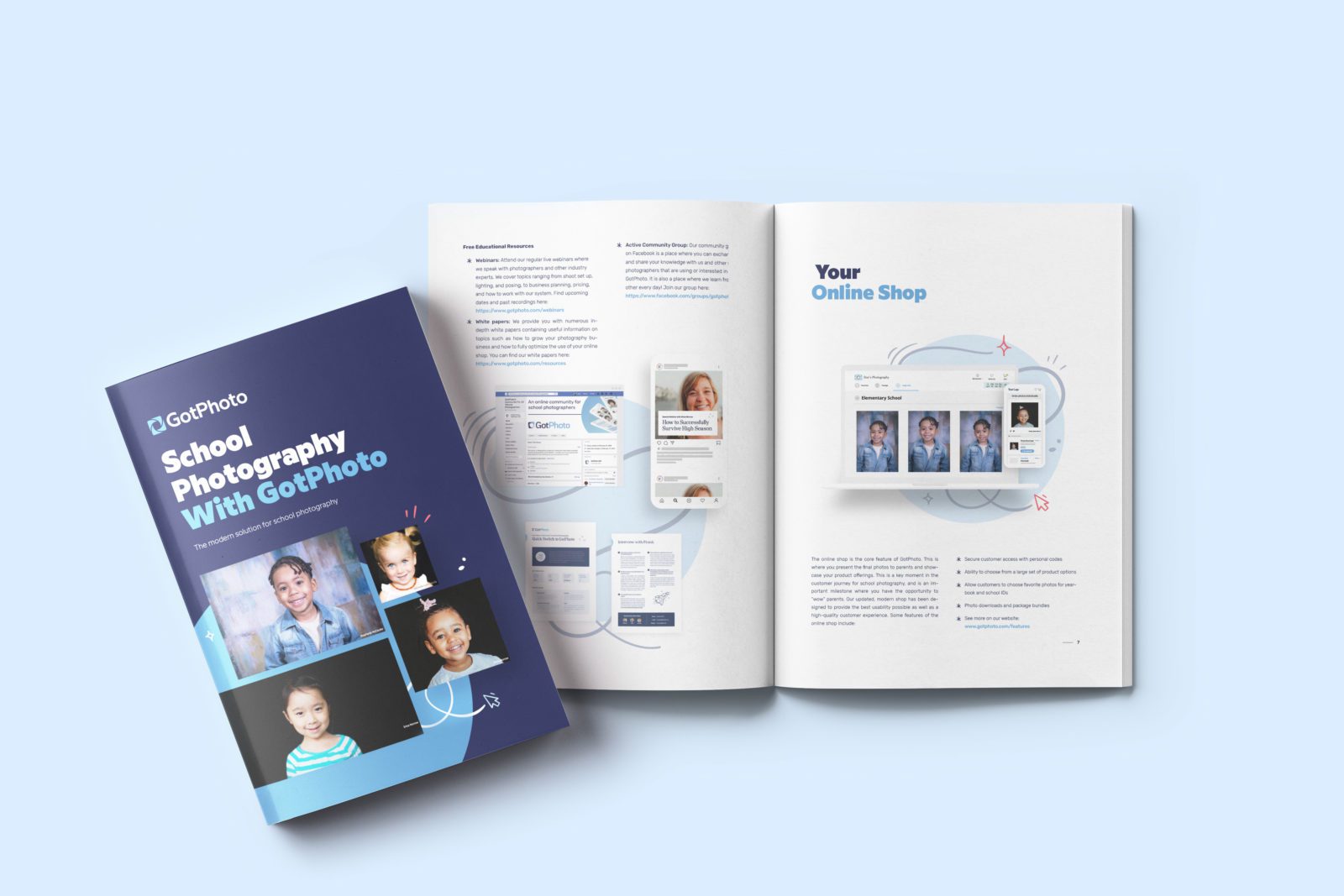 We constantly work on creating new relevant content around the topic of volume photography. Don't miss our on our webinars, whitepapers and guides!