 Quick Switch

To GotPhoto
Download
Frank Couch of Frank Couch Photography had a long-standing career in the photo world, but wanted to make the switch to school photography. Facing a short deadline for his first job, he turned to GotPhoto.
Download this exclusive case study (pdf) and get the whole story!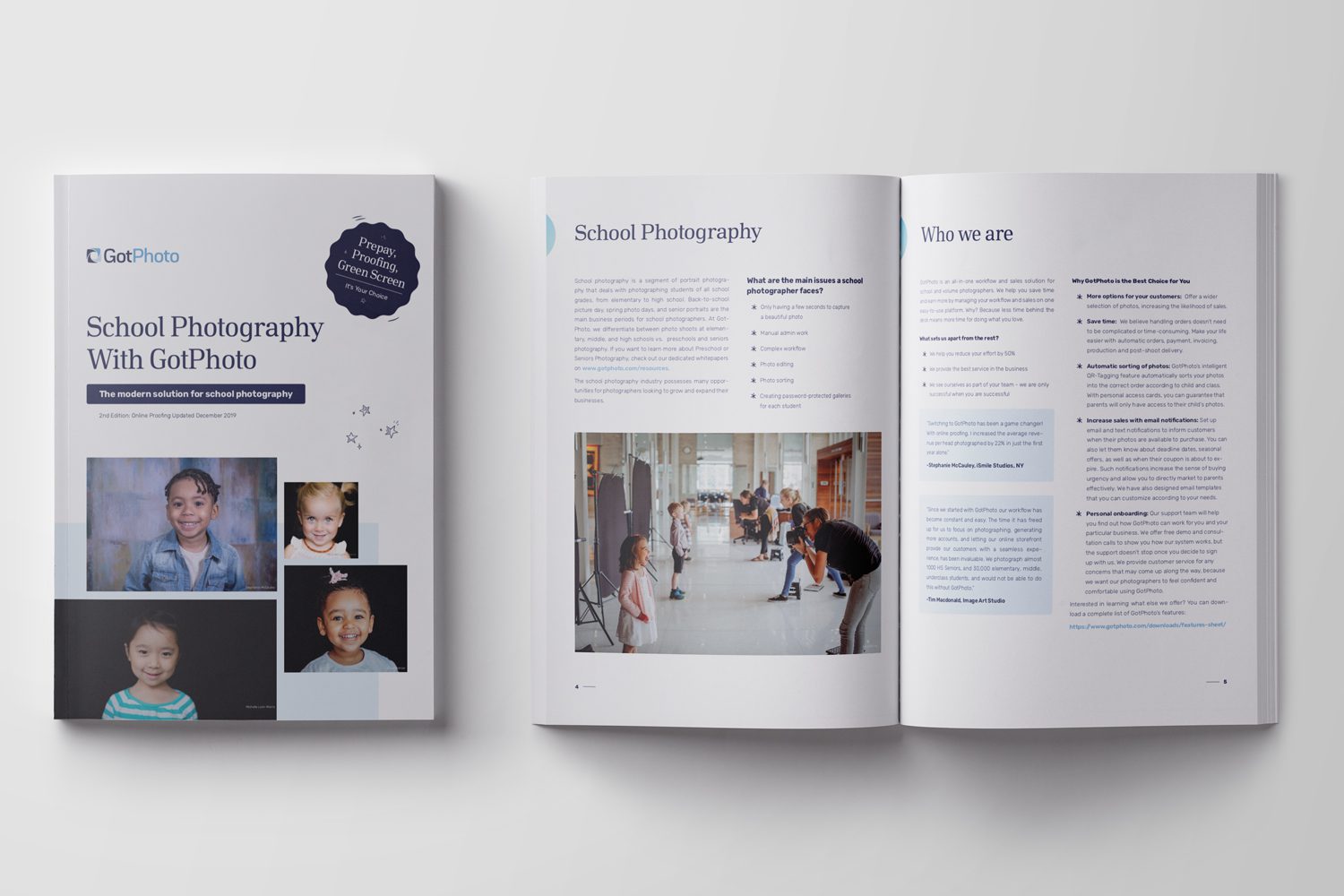 We constantly work on creating new relevant content around the topic of volume photography. Don't miss our on our webinars, whitepapers and guides!