 From Prepay
to Proofing
Case study Download
Stephanie McCauley of iSmile Studios made the switch from offline prepay to online proofing with GotPhoto.
Download this exclusive case study (pdf) and get the whole story including:
Stats and numbers from before and after the switch

An exclusive interview with Stephanie

Best practices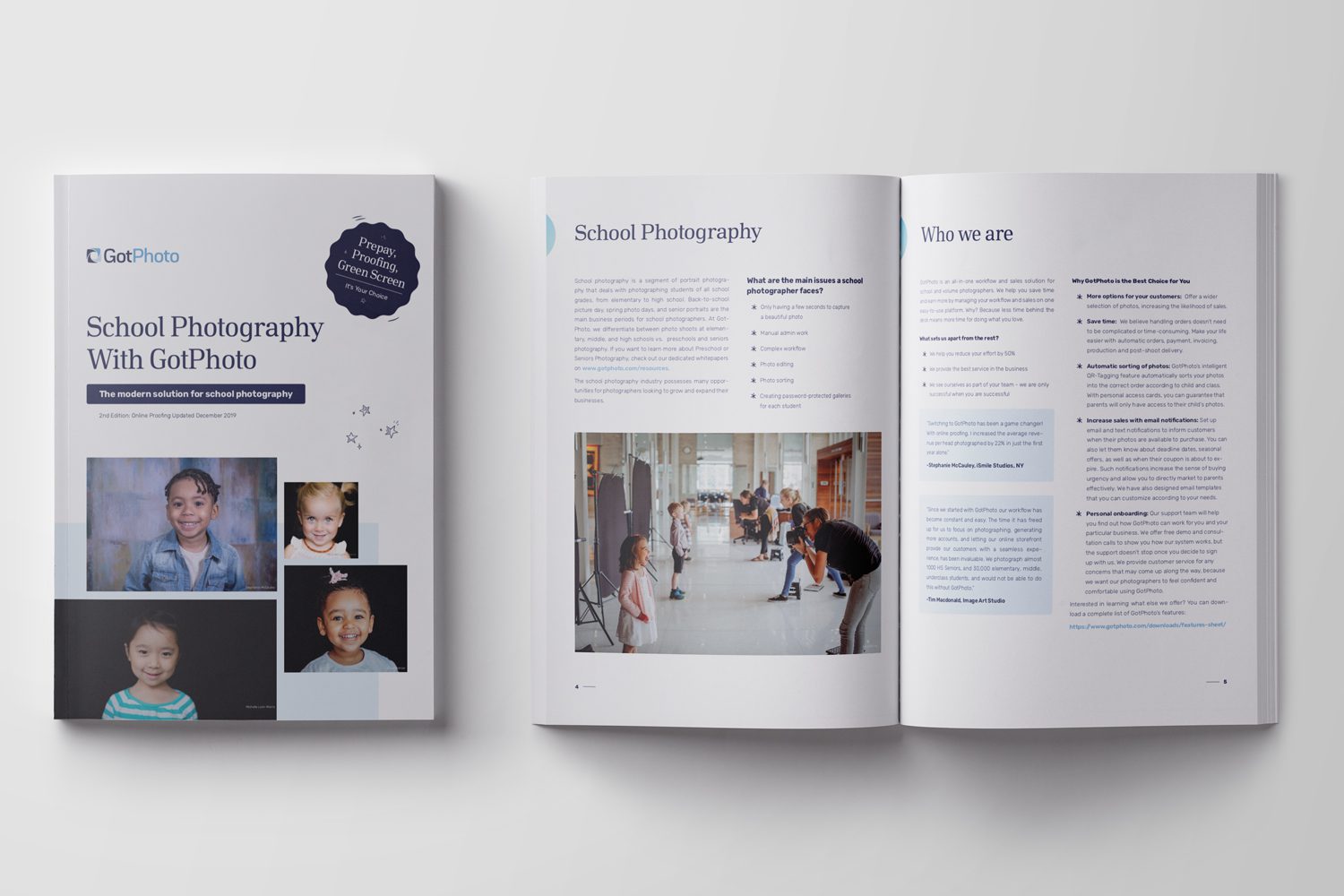 We constantly work on creating new relevant content around the topic of volume photography. Don't miss our on our webinars, whitepapers and guides!