Holiday Sales
Every year you take thousands of photos, acquire new customers, and make sales. That's why the holiday season presents the perfect opportunity to further boost your sales with clever automated marketing campaigns, fresh products, adjusted price profiles, and stylish photos of course!
"Holiday sales have been
a game-changer for our business."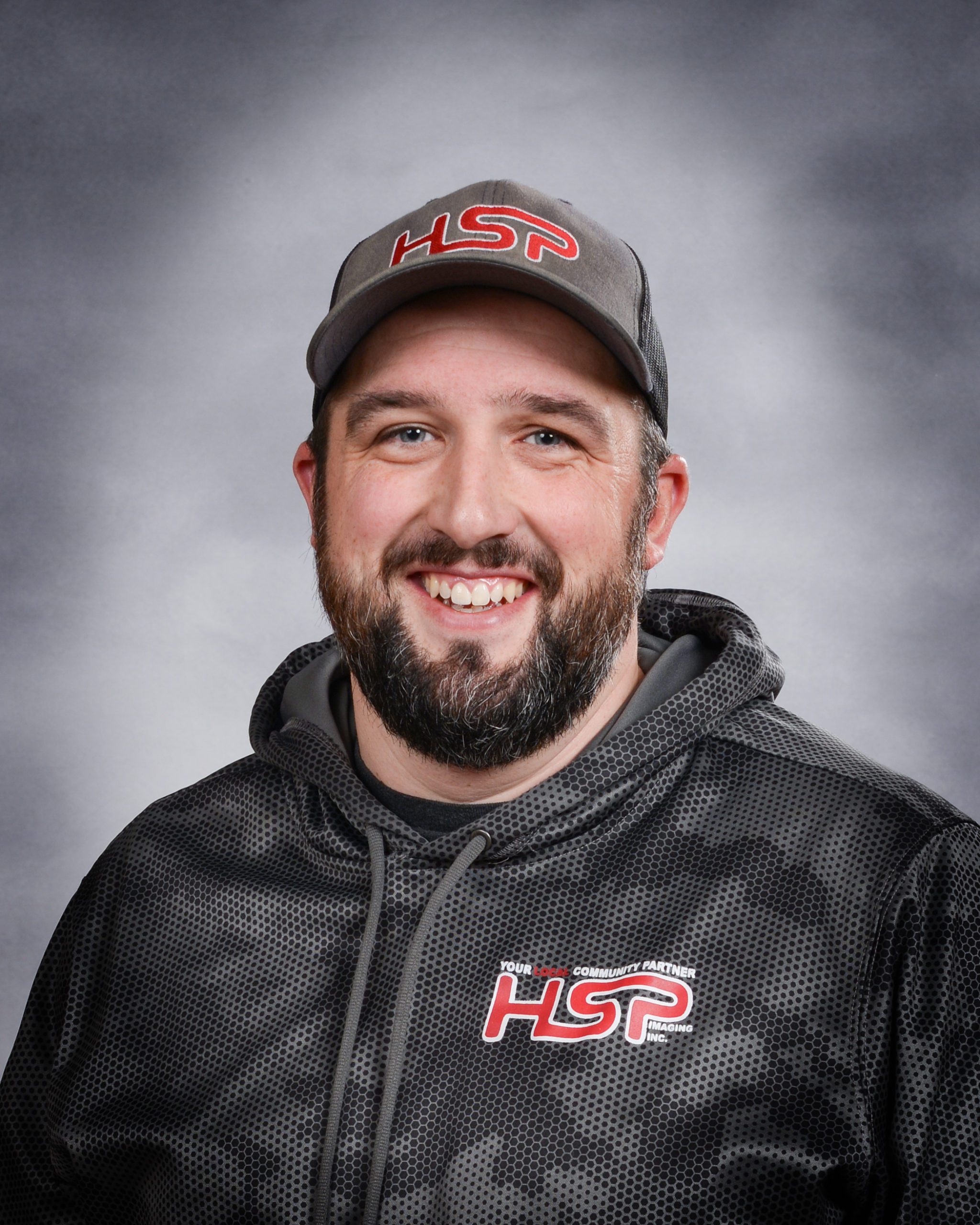 Erik Smith, owner of HSP Imaging Inc
"Holiday sales have been a game-changer for our business. During a time that traditionally we had very little to no revenue coming in it has quickly turned to a very profitable time for us, all thanks to GotPhoto.
"In 2019, we were able to add over $13,000 in orders to December from second chance ordering."
Discover more tips from Erik and other photographers in our Holiday Sales guide.
Download the Holiday Sales Guide
Tips for
Profitable Santa Sessions Webinar
Find out how you can make the most of Santa sessions and bring in extra cash during the off-season! Host Stephanie McCauley covers pricing, finding Santa, workflow, and more!
Watch the Webinar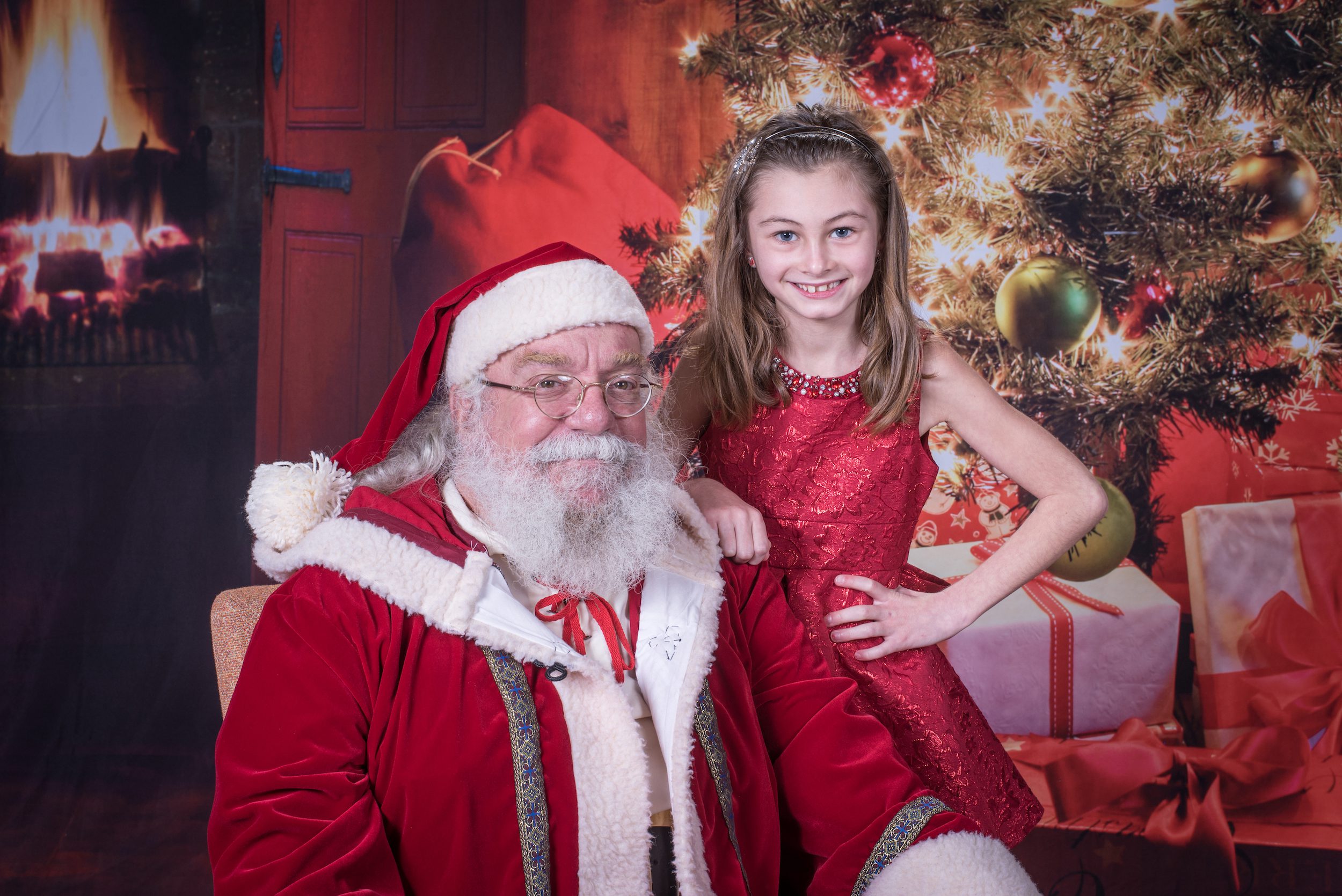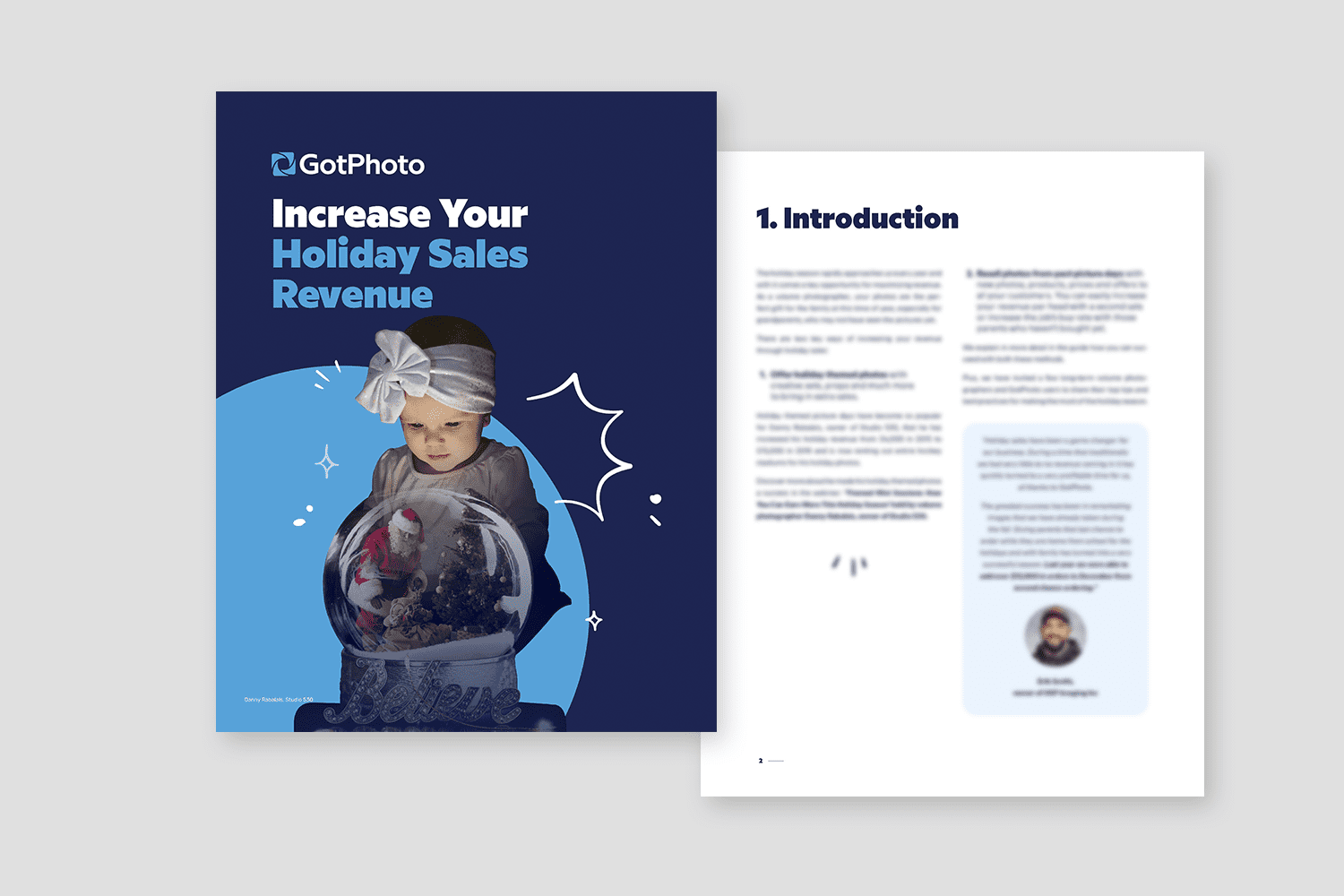 Increase Your Holiday
Sales Revenue Guide
Holiday themed picture days, fresh products and offers, enticing email campaigns – all of it is covered in this helpful guide packed with tips from professional volume photographers such as Chris Wunder, Andrew Vernon, and Erik Smith.
View the Guide
Holiday Marketing Tips
Webinar
Join Jeanine McLeod, volume photographer and owner of Cloud 9 Studios, as she dives into the importance of communication profiles, newsletter campaigns, and other marketing tools when it comes to the holidays. Plus, Jeanine touches on how you can implement holiday-themed mini sessions into your business for even more income.
Watch the Webinar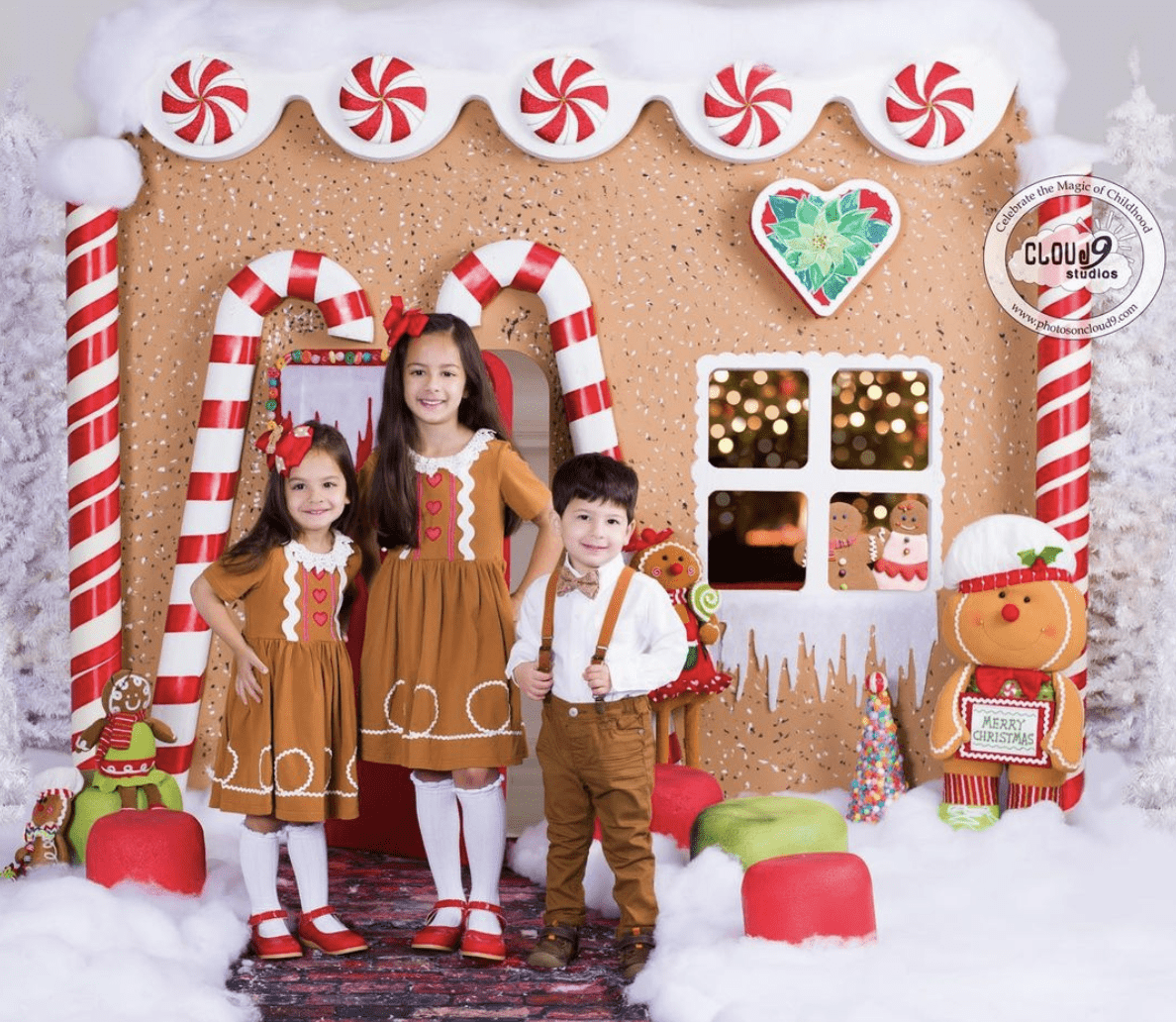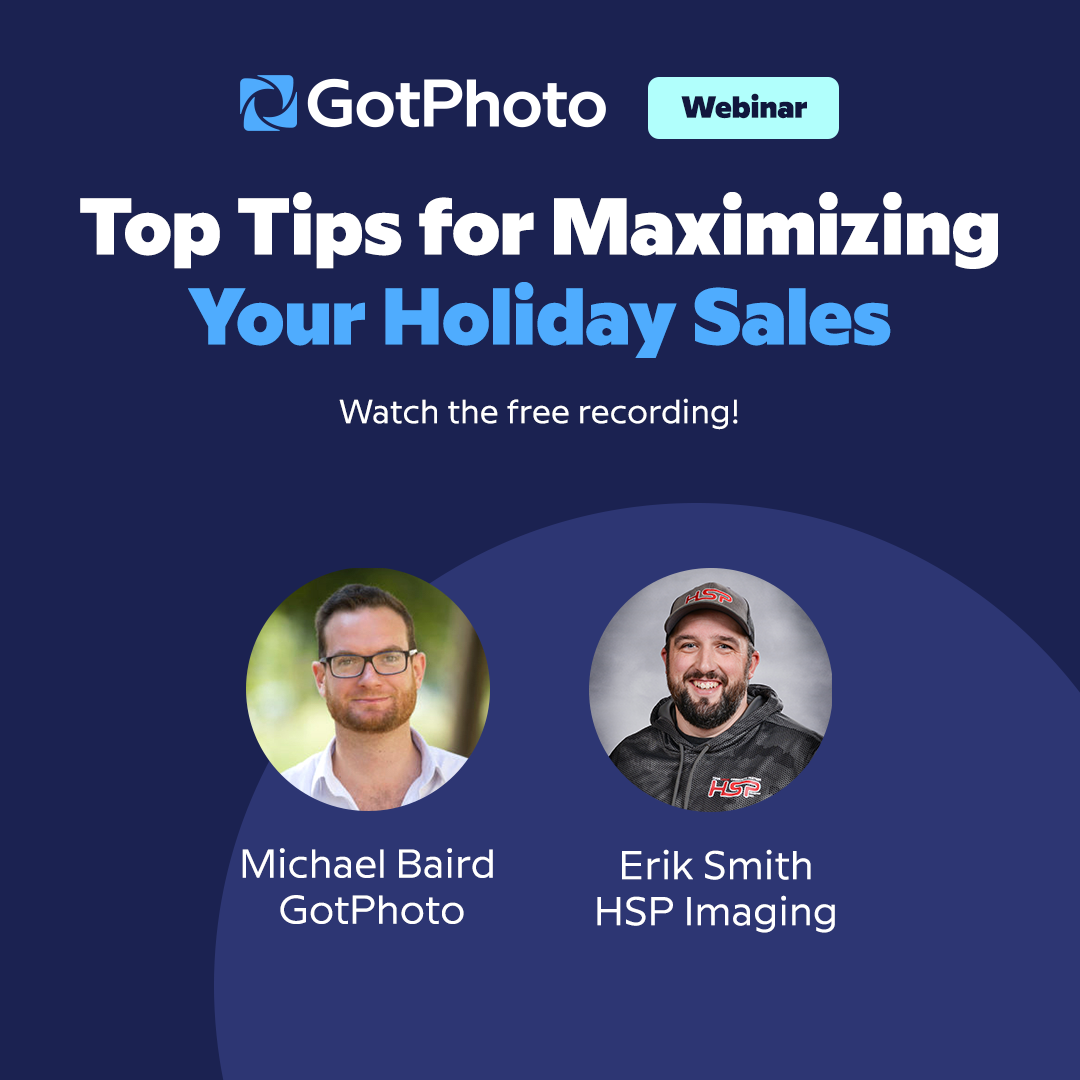 Maximizing
Your Holiday Sales Webinar
Join Erik Smith, owner of HSP Imaging, as he presents his tips on how you can take advantage of the holiday season to increase your volume photography sales and provide some festive cheer for your customers.
Erik covers communication profiles, writing the perfect newsletter, pricing strategies, special products, and much more!
Watch the Webinar