Contactless Photography
The volume photography industry has changed in the last few years. That's why GotPhoto developed the idea of contactless photography. This is to ensure safety procedures are met and that volume photography remains the attractive, lucrative, and fun market it has always been. Below are a number of free materials highlighted you can use to aid your business during this period.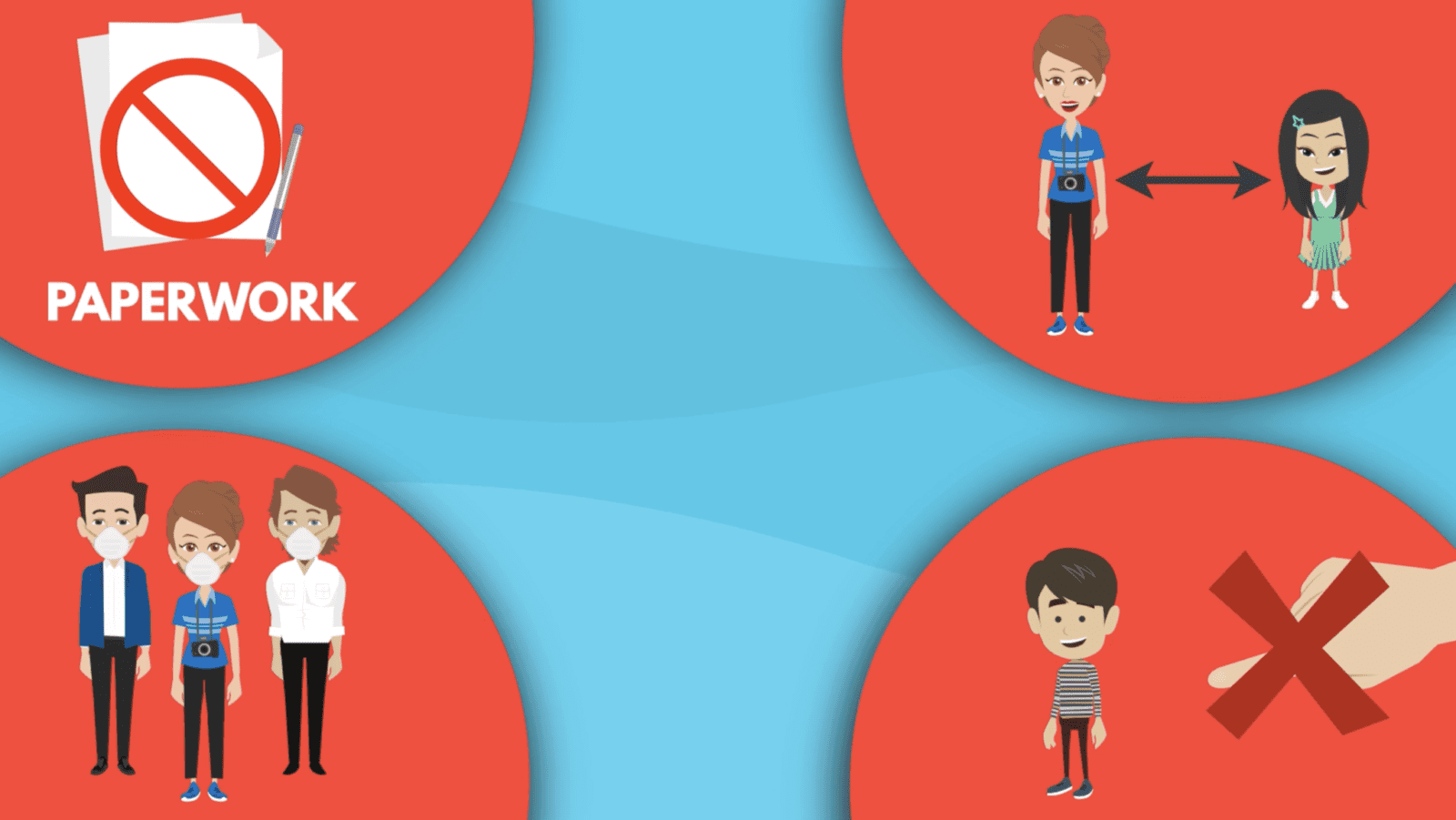 Contactless School Photography 
Videos
We understand the importance of communication with your clients. That's why we produced this school picture day video you can share with your clients explaining your process and how it meets safety requirements. You can even customize the videos on offer here to suit your branding.
Download Videos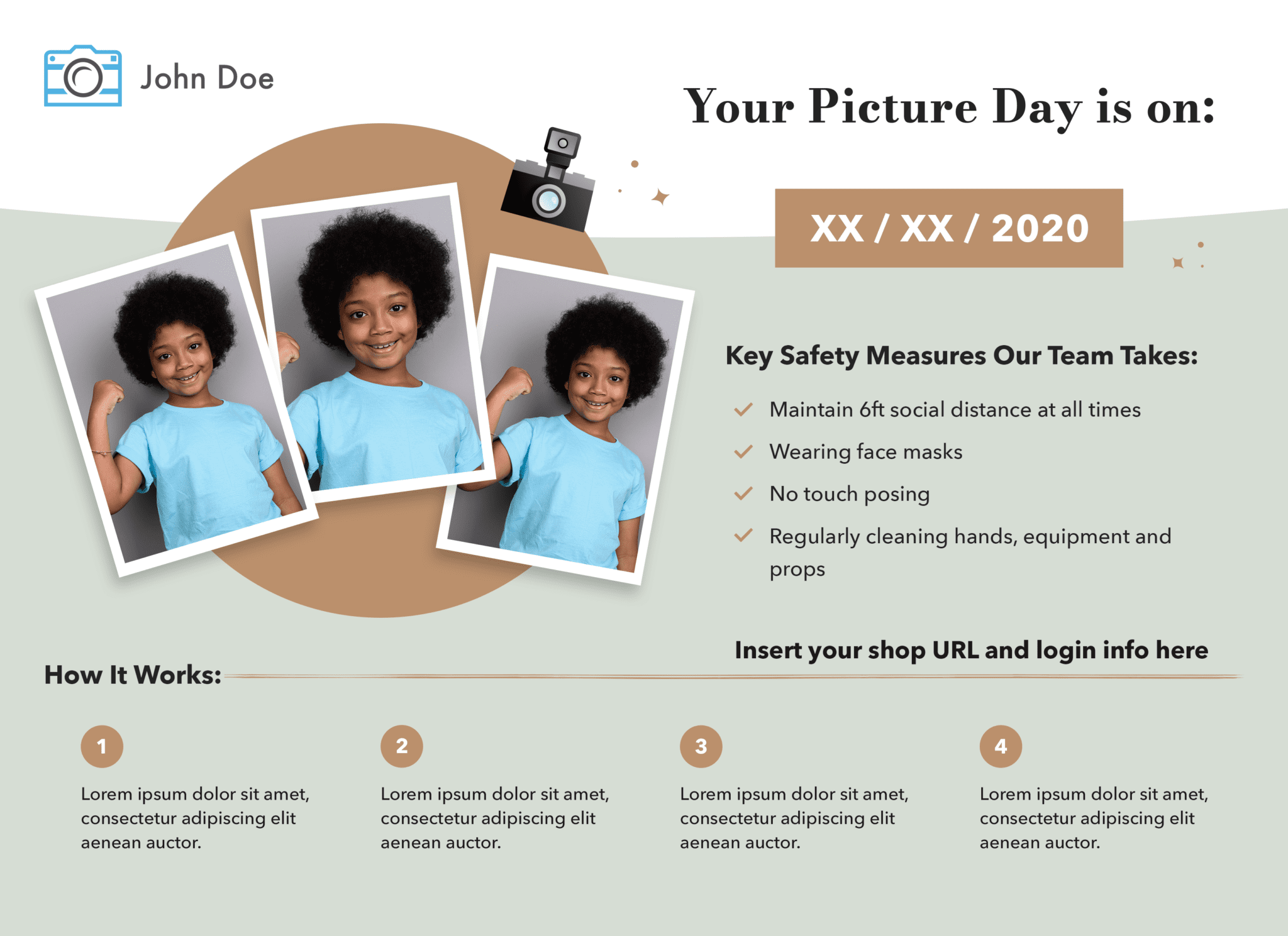 Picture Day
Flyer
It's important to keep parents in the know about the picture day and photo purchasing process, plus inform them about your contactless approach.
This handy picture day template can be modified, so you can share your process with parents and clients ahead of picture day.
Download Flyer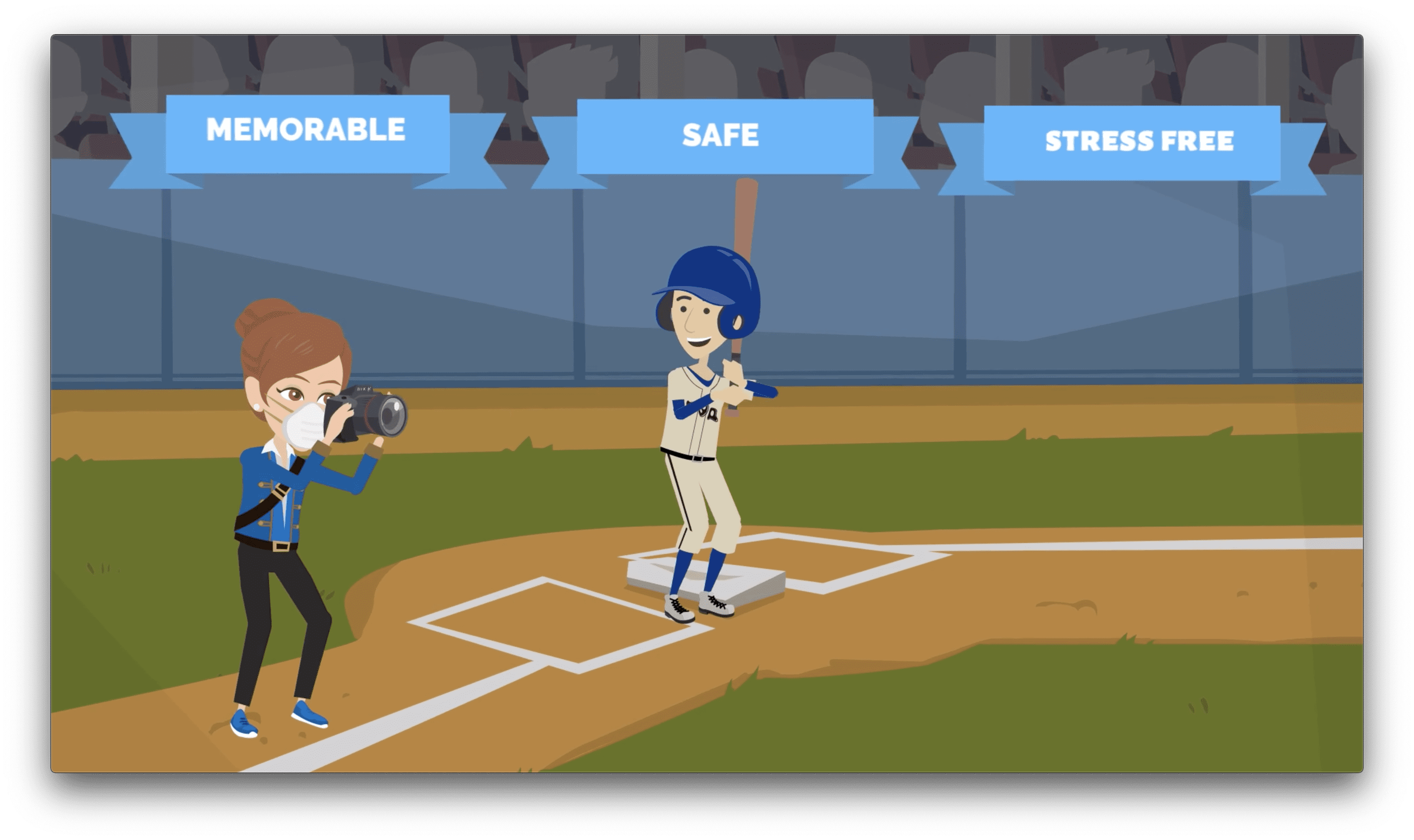 Contactless Sports & Dance
Photography Videos
Similar to the school picture day videos, GotPhoto also offers a video specifically for sports and dance photographers to use with clients. Quickly explain your process, how you meet safety guidelines, and why picture day with your company is seamless.
Contactless Sports and Dance Videos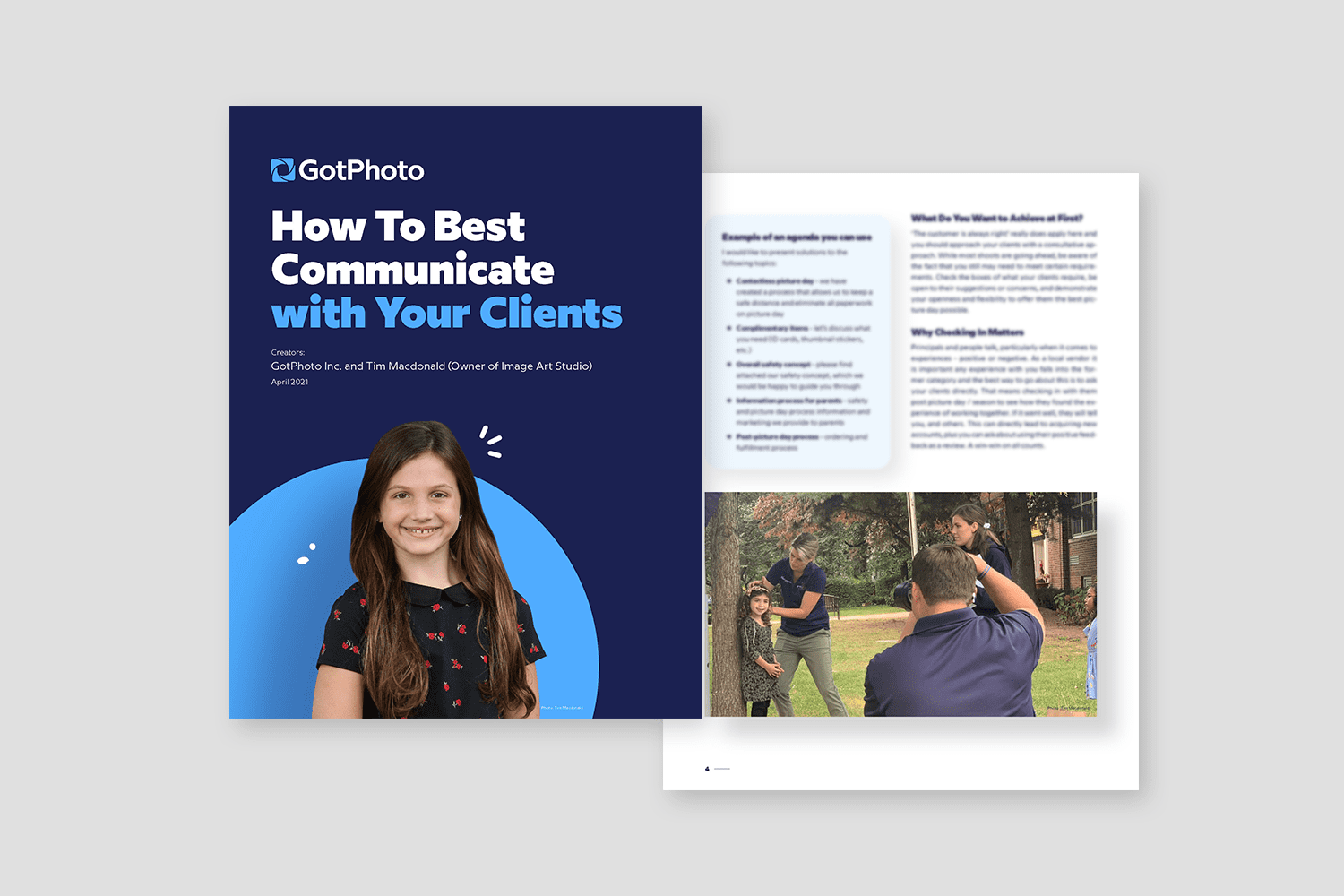 How To Best Communicate
with Your Clients
While things may be edging back to normal, it is still important you communicate well with your existing and potential new clients. Building positive relationships is key to determining whether you will be the client's chosen photographer.
This helpful whitepaper co-written with volume photographer Tim Macdonald, owner of Image Art Studio, features lots of helpful advice on how best to communicate with both your existing school accounts and potential new clients.