Bringing Barcode Scanning
to Volume Photography
No more manual organizing and tagging photos – Simply scan and shoot!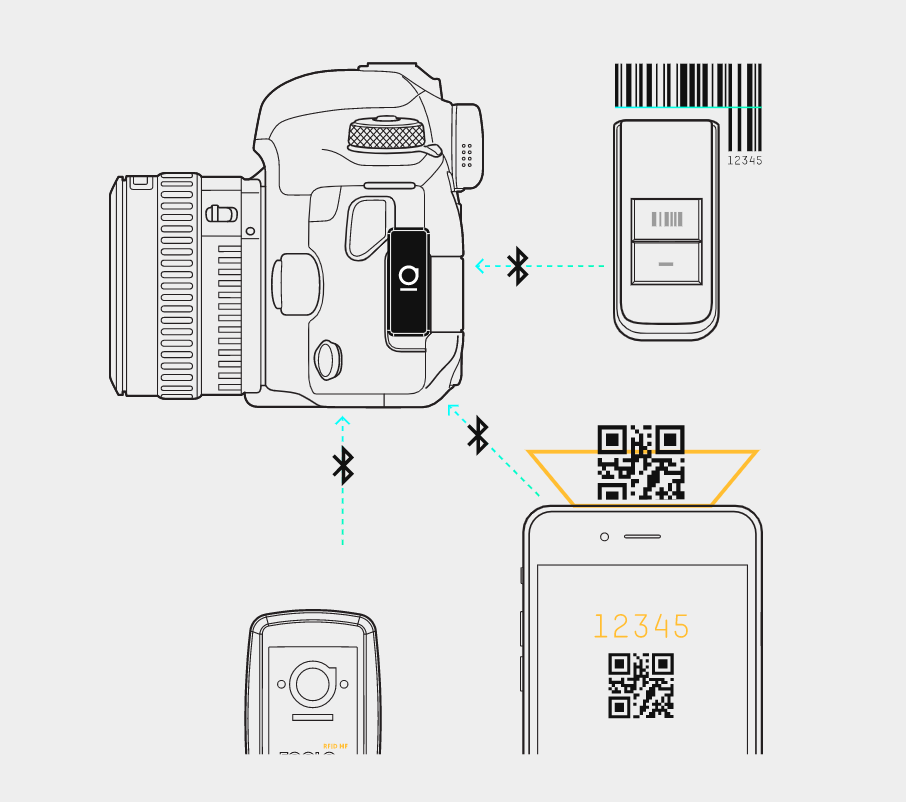 How It
Works
1. SET UP YOUR JOB: Use GotPhoto to prepare for a job. Upload a names list, generate QR cards, and choose your marketing preferences.
2. SHOOT WITH ENTAGGED: Attach the device to your camera, connect to the ENTAGGED app and scan the first code using either your phone or an optional barcode scanner. After successfully recognizing the code you can begin photographing the student, then scanning the next code and continue this process in sequence.
3. UPLOAD PHOTOS AND LET THE MAGIC HAPPEN: Upload your photos to GotPhoto and watch your online galleries build themselves in seconds. The photo metadata is used to automatically assign the right picture to the right person.
4. PARENTS ORDER: Switch your job to selling and watch the orders fly in.
5. LABS FULFILL: Once an order is placed, it's automatically transmitted to your lab for production.
Want more details on how barcode scanning works with GotPhoto? Read the FAQ article in our HelpCenter by clicking below.
Please note ENTAGGED is a product developed by Foolography and we are unable to offer direct support for the device. If you require support, you can read the full manual here or contact Foolography directly. 

"The speed difference is huge. It's fewer pictures to take and it matches up almost every time.

It really helps to do barcode scanning."
Michael Strauss –
Strauss Studios 100%
Happier parents and schools
100%
Satisfaction guaranteed for you or get your money back.*